Is ending scene in Frozen 2 Anna's coronation or not?
There have been some debates whether the the ending secne in Frozen 2 is the say day as Anna's coronation or not. My opinion is that
It's not the coronation.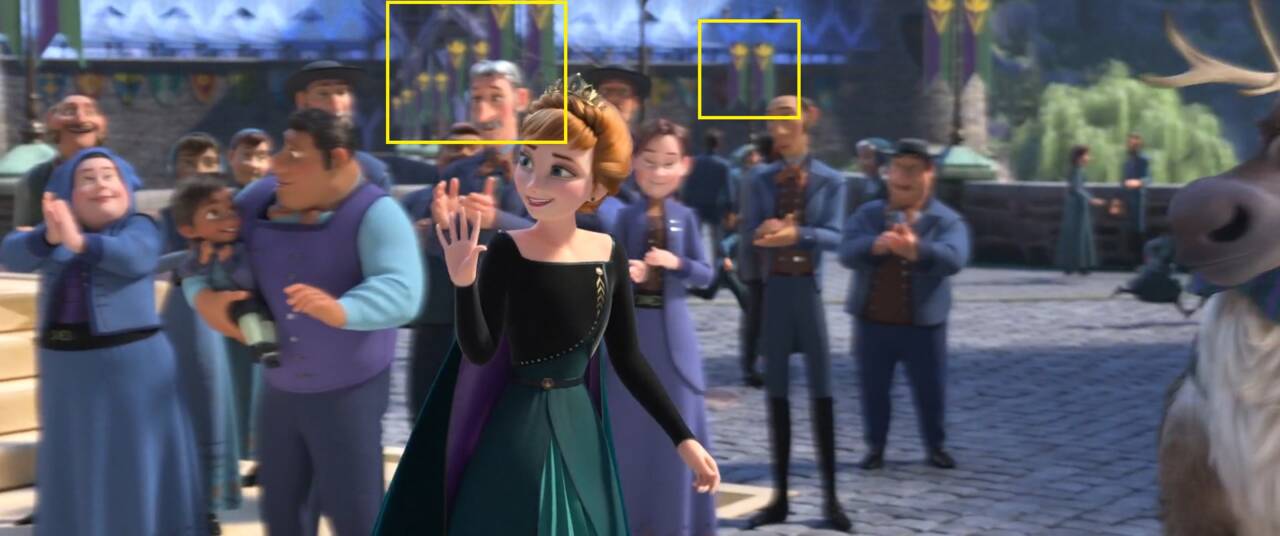 The above scene is where Anna goes outside of the camp greeting to the crow. You can see the Arendelle's flag hanging on the bridge as makred in the yellow box. Let's pay attention to the pattern of that flag. We see that it's a normal Arendellian flag which is used every normal day.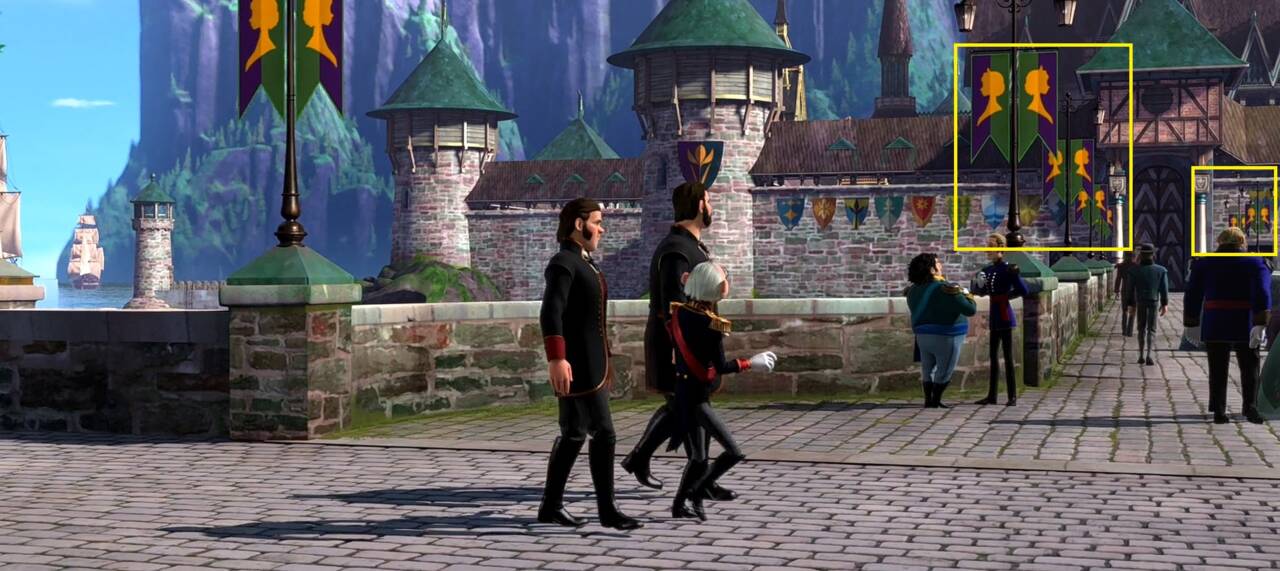 But as you know, different pattern (silloutte of Elsa) was used for Elsa's coronation day. It's possible that Anna has just changed the tradition when she became the queen so as to use the normal flag and not to waste money for making extra flags, but as a kingdom of monarchy, it is highly likely that she did't do it since this is a quiet a importaht event.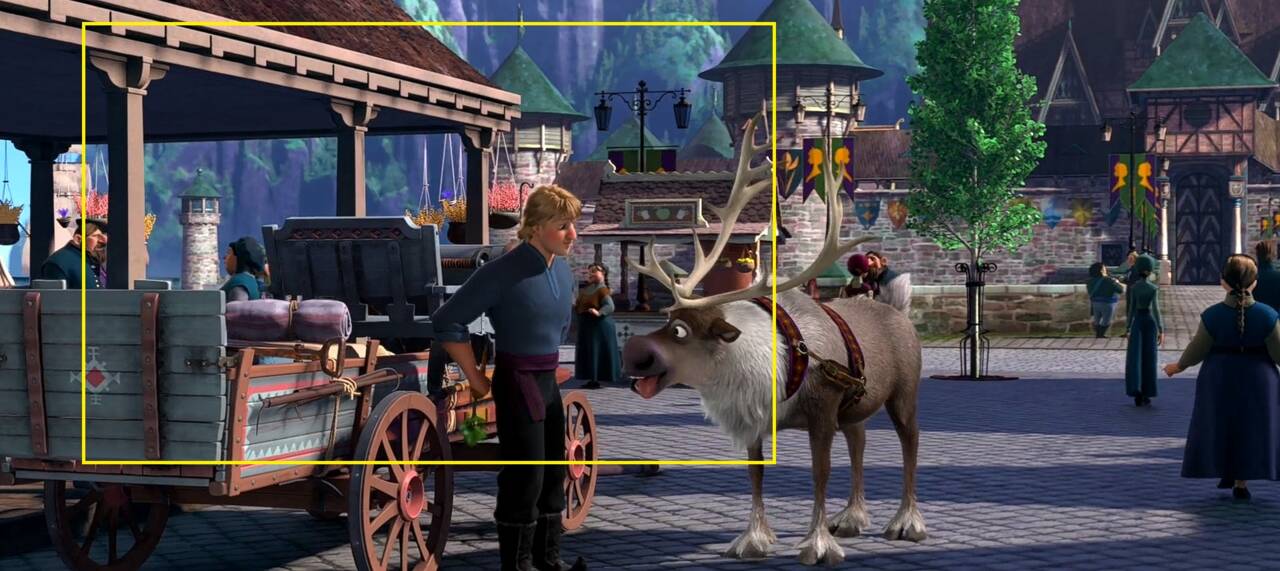 It is estimated that the place where Anna was waiting is the same spot where the street vendors were in Frozen 1. This means that she just cleaned up all of them to make the market place clean.
Up to here, it's fine to conclude it is not a coronation day, but it's slightly confusing if we compare it with the context in F2 junior novel.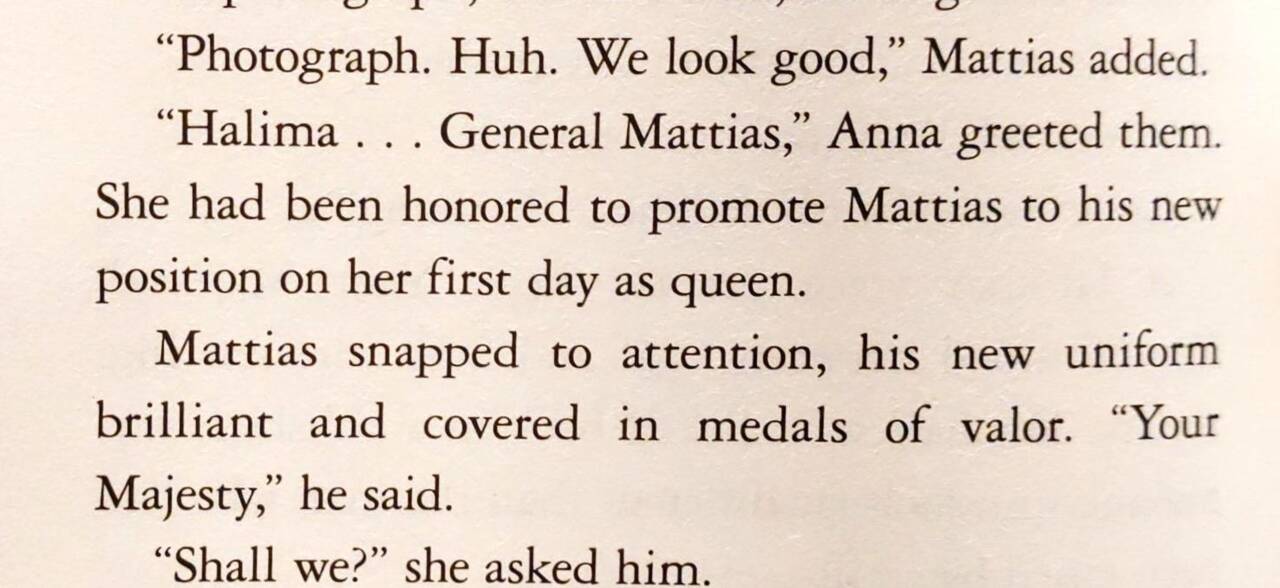 The above text is the epilogue part from the F2 junior novelization where where Halima and Mattias talking about their picture.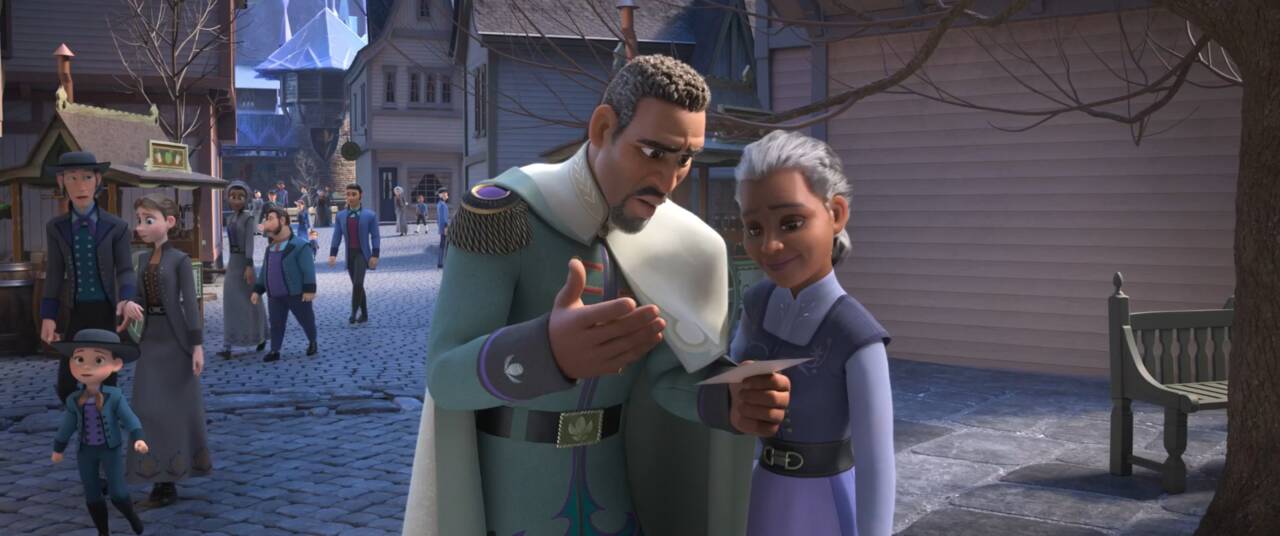 In this context, we can infer that Anna promoted Mattias on her first day of reign, and that day where Mattias got promoted looks today, given the emphasis that he is wearing his new uniform today. So, it means that today is also her first day as a queen.
Of course the reign and coronation days are not usually the same day. We can also interpret this as follow: Anna had already took the throne previously and promoted mattias on that day, so today is not her first day of reign.
Therefore, it can be interpreted as a coronation day, but considering the pattern of flags and interpreting her day of reign taken previously, it's legitimate to conclude that it's not a coronation day.
Summary
It's not likely the coronation day if we see the pattern of the flag.
It might be her first day as a queen.
Anna cleaned up all the street vendors on the market place.
Personally, I don't think it is a coronation day.